Table of Contents
Date & Currency (Regional) Settings #

Date Format: Set the regional settings for Raminian. Note that these are shared settings used by ALL tills connecting to this database
Currency Format: Generally you want to use en-KE or en-SW
The export folder used by this computer. This setting is usually never changed.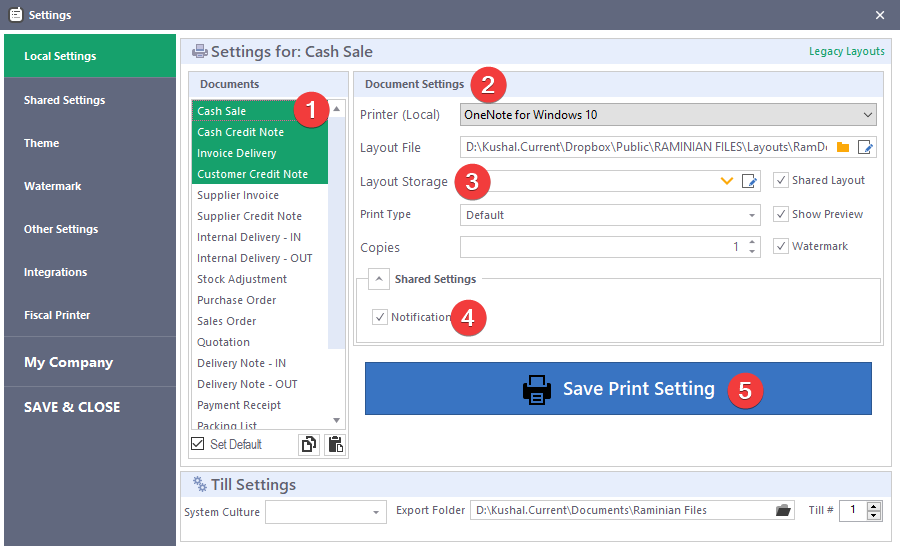 Select the document type to set the printer settings for (you can select multiple to update at once)
This section selects the printer, layout and other settings
If a layout in Layout Storage is selected, the Layout File gets greyed out and ignored. This is a layout file stored centrally in the database, allowing easier updating for all users
Notification – If you use SMS or EMAIL integration, you can allow notifications for any document type to be triggered on creation
Make sure to click "Save Print Settings". Only selected Document Types will get updated.