TIMS COMPLIANT FISCAL DEVICES
KRA (Kenya Revenue Authority) requires all businesses in Kenya to purchase NEW fiscal devices, also known as CONTROL UNITS.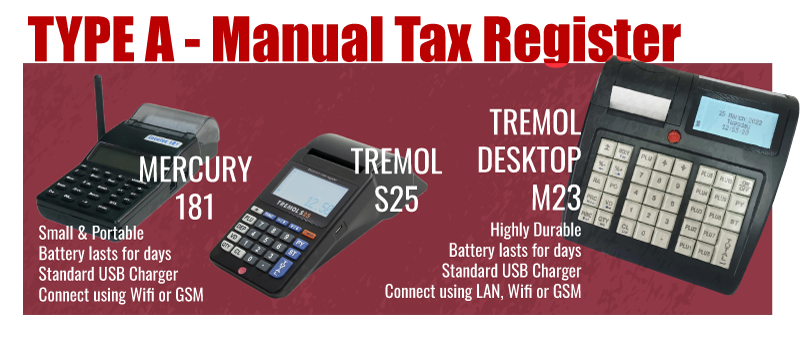 These new devices are also known as CONTROL UNITS.
Type A devices are "MANUAL" devices made for businesses which hand-write their receipts.
They are also ideal for those who charge for items such as residential or commercial rent.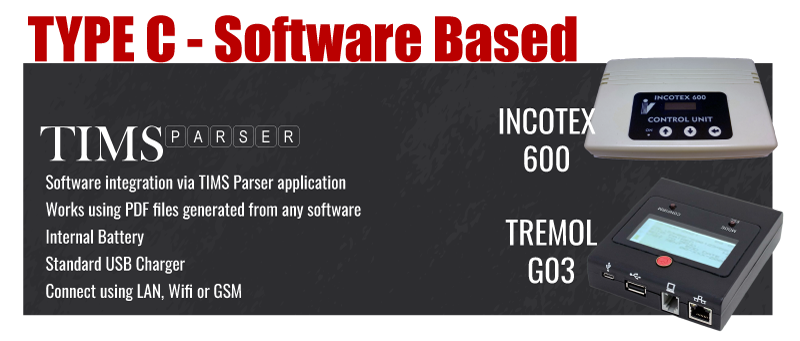 Type B are limited to direct software integrations and limited to print only on receipt printers. Our integration with Type C works with any paper size.
Type C are the replacement of "ESD (Electronic Signature Devices)" devices which are used for businesses which use a software for sales.
Our own software, Raminian POS, has been directly integrated with this model of device making it very easy to get started with it.
We have also built TIMS PARSER (explained below) to work with ANY other software that can produce PDF files. We will parse the PDF files for sales data, embed a QR code on your PDF and print it. The whole process is very smooth, once your PDF template have been captured.

TIMS Parser is a software that is trained to capture specific parts, as required by KRA, of a PDF file. This is submitted to a Type C control unit to generate a QR Code which is embedded on your document for printing, making it legal.
The software is highly customizable and runs automatically once configured.
MAIN FEATURES

Uses PDF files from softwares such as Tally, Quickbooks, SAP, Sage, etc.
Custom built PDF software to communicate with TYPE C devices, to sign, print, and save receipts
Full history for reporting
Easy management for Credit Notes
Dot-Matrix Friendly
Multi-Layout / Multi-Printer
MINIMUM REQUIREMENTS
Dotnet Framework 4.8
64-bit Windows 7, 10, 11