A lightweight Windows Desktop application that can easily manage multiple bank accounts, reconcile accounts, manage post-dated cheques, and also print cheques!
GET YOUR FREE DEMO INSTALLATION HERE


Sometimes, having a secondary app rechecking your accountant can mean the difference between a successful business and one going bust!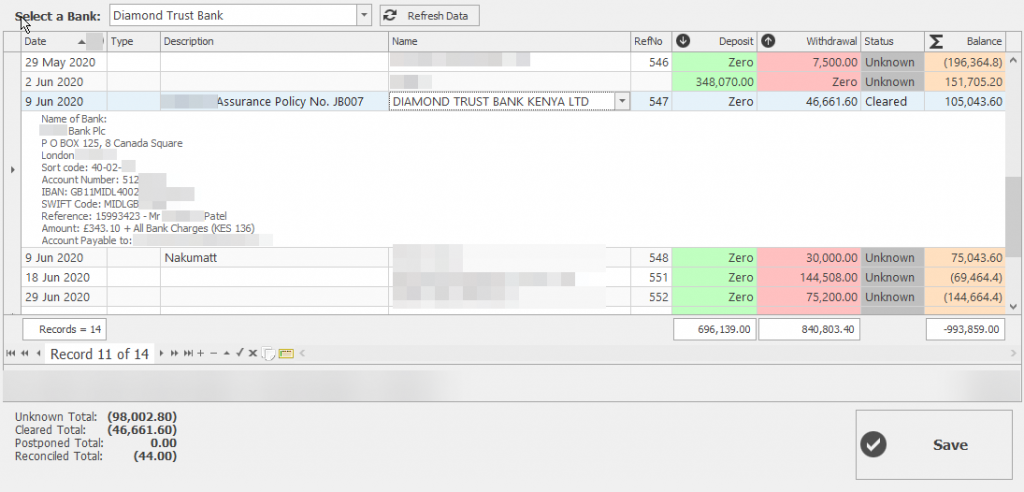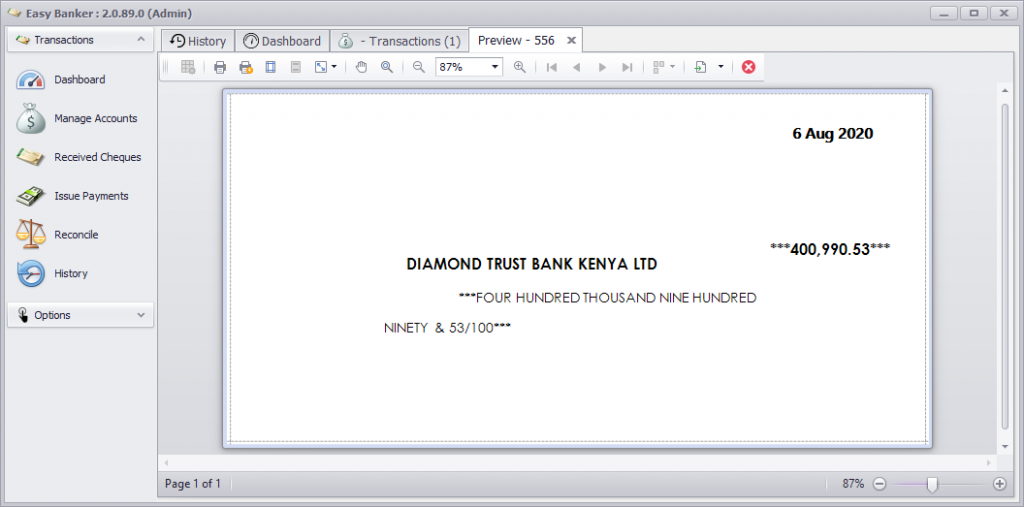 Print cheques straight away! Never enter an incorrect company name nor make mistakes wording out numbers!
Instantly search any field (chq number, reference, name, date, amount, note) to hunt down a payment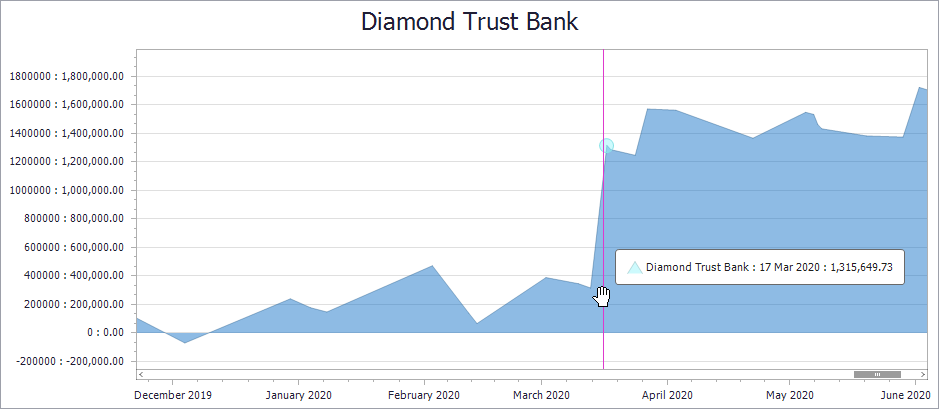 Accurately calculate your banks overdraft interest charges.