TIMS PARSER allows you to easily export iTax reports to CSV which are ready to import into KRA's VAT3 Excel Sheet.
Follow the steps shown below.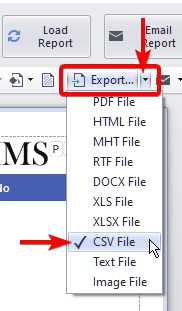 EXPORT TO CSV
Click the expand button on EXPORT, and select CSV FILE.
Click OK on the next window to get the SAVE AS window.
NOTE: Do not open this sheet in MICROSOFT EXCEL, as the CU INV number may get changed/cut off!