Table of Contents
Incoming Payments #
Payments of VAT Withholding made to you, are shown on the ITAX website.
These can easily be imported into Raminian!
From the itax portal, click on Certificates > Reprint withholding certificates and load the report by selecting the correct month and date.
Click Consult to load
Select all rows including the header
COPY the selection (you may need to click CTRL+C)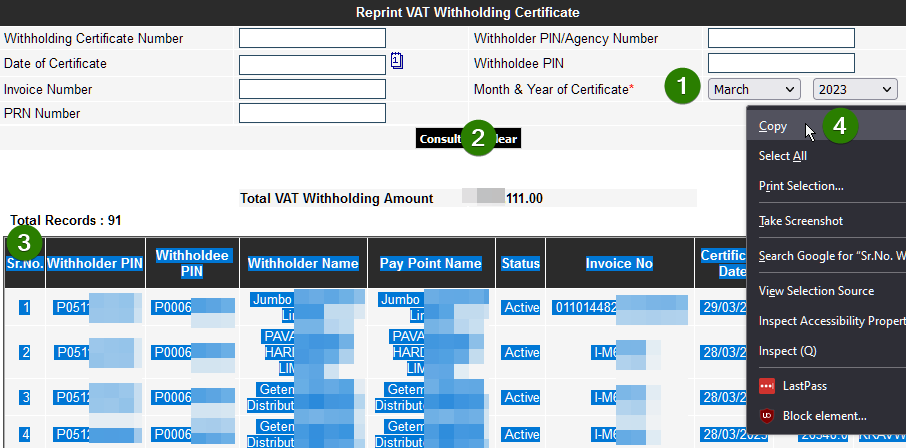 To Import
In Raminian, click on Tools > Sheets
PASTE into the first cell (A1)
Under import actions, click on Customer Withholding Payments
A new window will pop up with the data. Raminian will ensure that duplicate entries are not created and only customer payments will be imported, as shown in the below screenshot.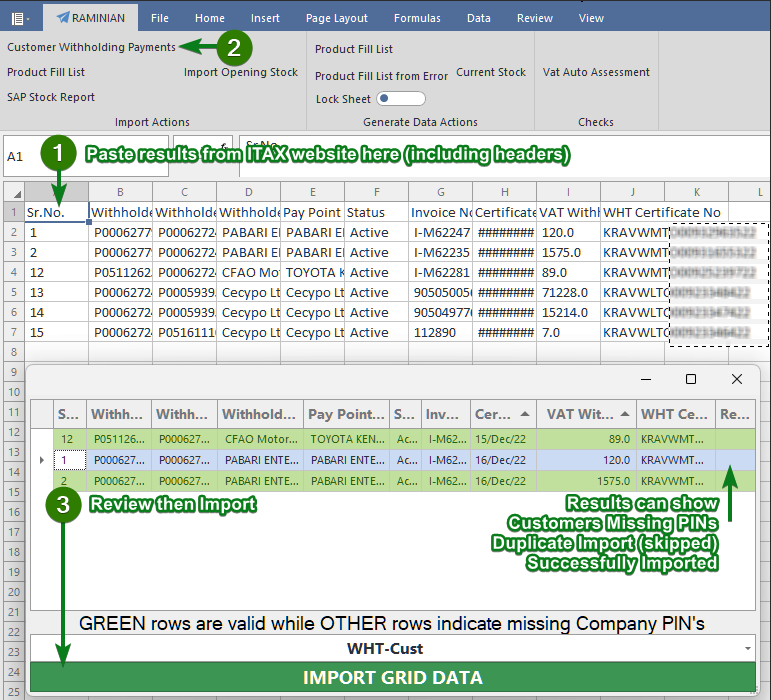 Outgoing Payments #
Simply set the VAT Withholding Rate (currently at 2%) and select the document you wish to pay for as shown below!
(Note, you can also pay Purchase Orders in advance and will get an opportunity to replace PO's with Invoices before issuing your WHT payment to the Tax Authority.